Upcoming changes in the lecture theatres
During the days to come, you will experience two major changes in the lecture theatres.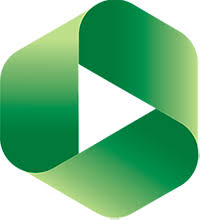 Dear teaching staff,
During the days to come, you will experience two major changes in the lecture theatres.
Dismantling of desktop computers
As part of an ongoing update of the electronic equipment in the lecture theatres, and to improve security, the desktop computers in the lecture theatres will be dismantled during December-January. If you normally use them, you must from now on bring your own computer that can be plugged in with cables at the desk. Here you can find HDMI with an adapter for USB-C, DP and DP mini.
The video platform Panopto will replace the video centre LifeSize.
At the moment, a major effort is being made to implement a new and modern video platform that is designed to meet future requirements. The new video platform is called Panopto.
As a first step, recordings from vc.au.dk will be moved to Panopto.au.dk during the month of December.
Specifically, this means that:
Vc.au.dk will close, since the page runs on Adobe Flash which is no longer supported.
All recordings from LifeSize video centre dating back to 2016 can now be found at Panopto.au.dk.
Old links from LifeSize video centre will automatically be transferred to Panopto.au.dk.
In the 15 lecture theatres at AU that have LifeSize installed, a major update of camera equipment will take place during the spring.
What do I need to do?
To begin with, teaching staff will no longer have to enter a key to start a recording in a lecture theatre.
To start a recording, you simply need to press start recording on the lecture theatre's control panel.
Within two hours, the recording will be available at panopto.au.dk, where each lecture theatre has a folder that both students and teachers can access.
For more details about the implementation of Panopto, please see the this page, which is updated regularly.
Kind regards,
AU IT